Project Description
Oyé Oyé! Remix your Chair is moving on to auction off reimagined chair designs by artists, designers and makers!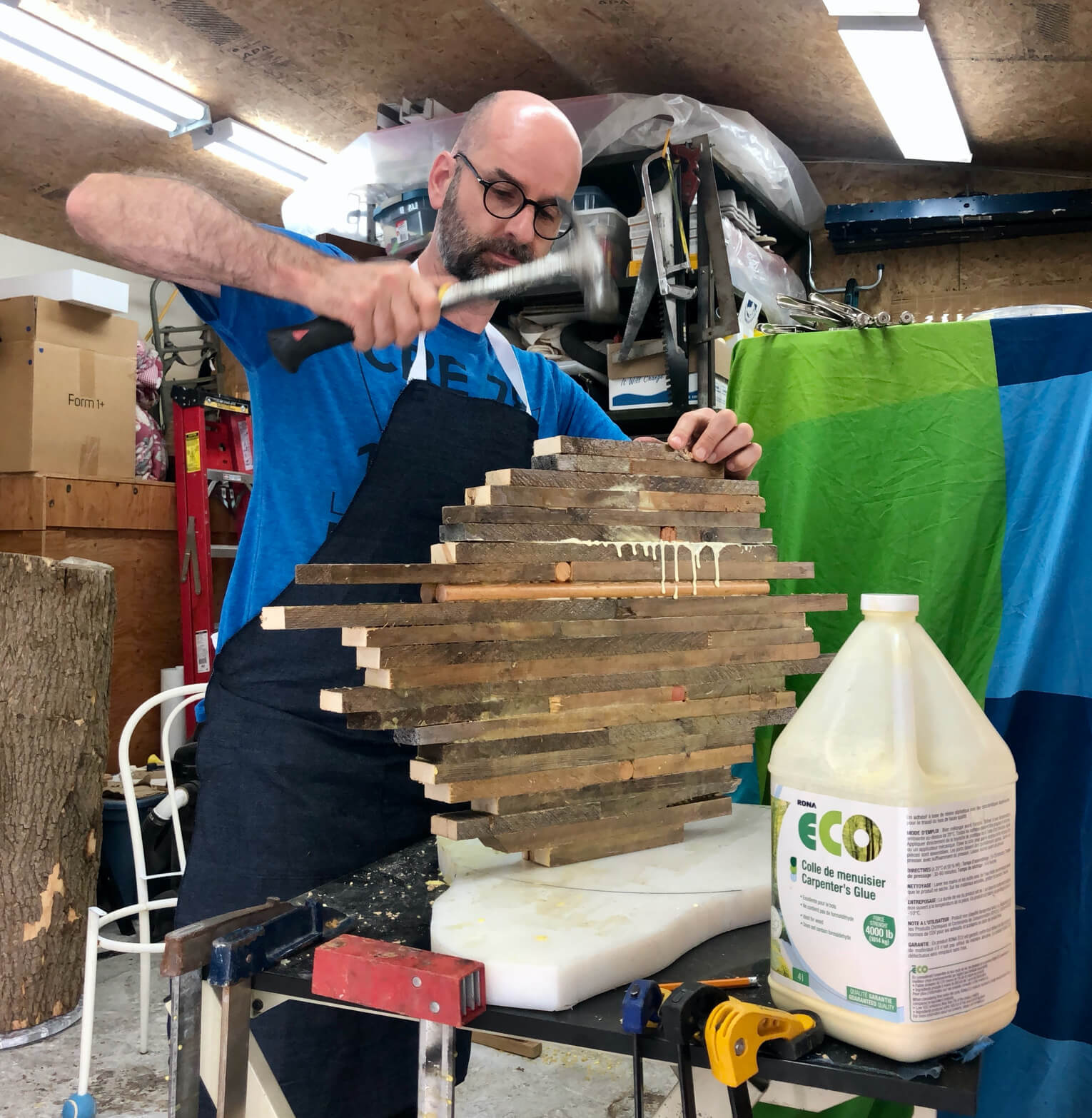 The remixed chairs will be exhibited on the Campus site for the viewing pleasure of the participants.
All chairs will be available for sale during the great Fab City Campus auction. All proceeds will be used for the funding of a public bench for the district.
A little history
The chair has become an object so common to us that for a long time we've been taking it for granted. Every year, a great number of chairs are found in dumps. We wanted to give a second life to this object in a creative, playful and unifying manner so Communautique decided to invite citizens to donate their used or broken chairs.
They have been rebuilt in a creative and artistic way by artists, craftspeople and makers of all backgrounds. The broken or damaged parts have been replaced by other elements totally unrelated to the original chair. All chairs have been remixed via the use of new technologies, such as laser cut or 3D printing, as well as other more low-tech techniques, together the whole chair building aims for sobriety, sustainability and resilience.
The final results show that art plays an important role also in the reutilization of chairs by imagining and producing a reality so different from the present one, so uniformly perceived.
Art in the Post-Digital enables not only the conception and the affirmation of theoretical ideas but also their materialization.
The underlying social imaginaries assign a new role to art in society and envision an idea of ​​culture beyond the individual and his possessions.
An initiative of
Communautique's mission is to support citizen participation by promoting information literacy, the appropriation of information and communication technologies and the contribution to their development. For 22 years, Communautique has been working to democratize access to technology in a perspective of economic, cultural and social development. It is a pioneer in the arrival of Living Labs, which it has greatly contributed to making known, as well as in the advent of Fab Labs in Quebec. He opened echofab, the first Fab Lab in Canada, co-founded the Coop Fab Labs Québec and led the advent of the Fab City movement in Quebec.
To note
IMPORTANT DATES
Friday August 13, 2021 from 9 a.m. to 4 p.m. (makers)
Saturday August 14, 2021 at 1 p.m. (auction)
CONTACT
rino.cote@communautique.quebec
FOLLOW THE NEWS