From August 13 to 14, 2021
FAB CITY
Campus
Fabricating
the
Commons
Fabricating the Commons
From August 13 to 14, 2021
The Fab City Campus is a free, public and friendly event that offers Summit participants and the general public the opportunity to discover the future of productive cities.
The Fab City Campus Montréal, which will take place as part of the Fab City Montréal Summit, will be an opportunity to showcase initiatives and organizations involved in the city autonomy movement.
The Campus is a two-day showcase during the Fab City Summit Montréal. This showcase will highlight initiatives that will be present in participatory discovery mode with the general public. The Campus will also include thematic laboratories where citizens and specialists involved in the resilient cities movement will converse to advance knowledge.
Tomorrow is fabricated with hands! An opportunity to get involved in your Fab City.
The Campus will take place on August 13-14, hosting the Fab Fest on the 14th, on the Esplanade Louvain in the District Central, 50-150 rue de Louvain Ouest, Montréal, Quebec, Canada.
Guillaume Pelletier
2021-08-05T09:56:06-04:00
A marginalized people rose up from humble beginnings, with nothing but their talent, their guiding principles, and their determination to leave none behind. The public has heard so many sad stories, but "Atautsikut/Leaving None Behind" reveals another aspect of the true North. In their own words, raw and unfiltered, the Nunavik Inuit and Cree recount their struggle and how their co-ops came shining through—a message of hope.
Guillaume Pelletier
2021-08-11T08:05:16-04:00
Oyé Oyé! Remix your Chair is moving on to auction off reimagined chair designs by artists, designers and makers, starting Saturday at noon!
Sarah Carnus
2021-08-11T08:39:08-04:00
We invite you under the theater tent to imagine the staging of our future Fab Lab in the forest!
Campus projects will soon be available here.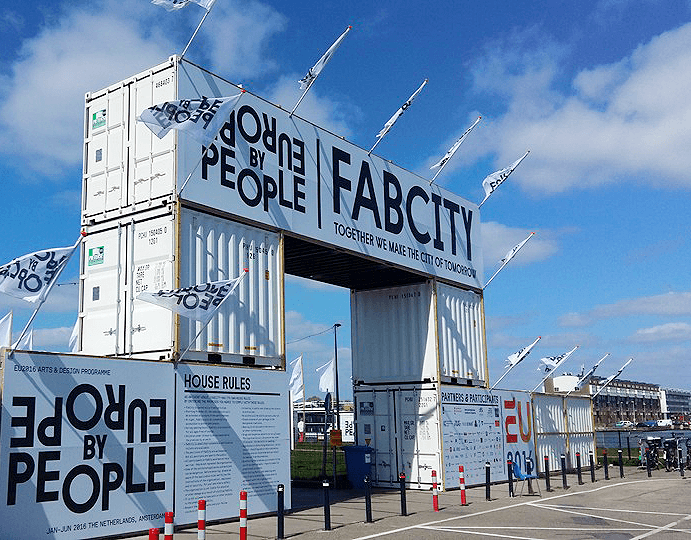 The rendez-vous of the actors who make the city!
Be part of this great premiere by proposing your initiative in a participatory event that highlights your involvement in the Fab City movement.
We are offering you the opportunity to participate in the Fab City Campus Montréal at the Central District, a free two-day event, open to the general public and friendly, that will welcome 2,500 participants, in a pulsating mode, to discover the future of productive cities.
Thanks to all our partners